Electric foil rental on the beaches of Pampelonne and Ramatuelle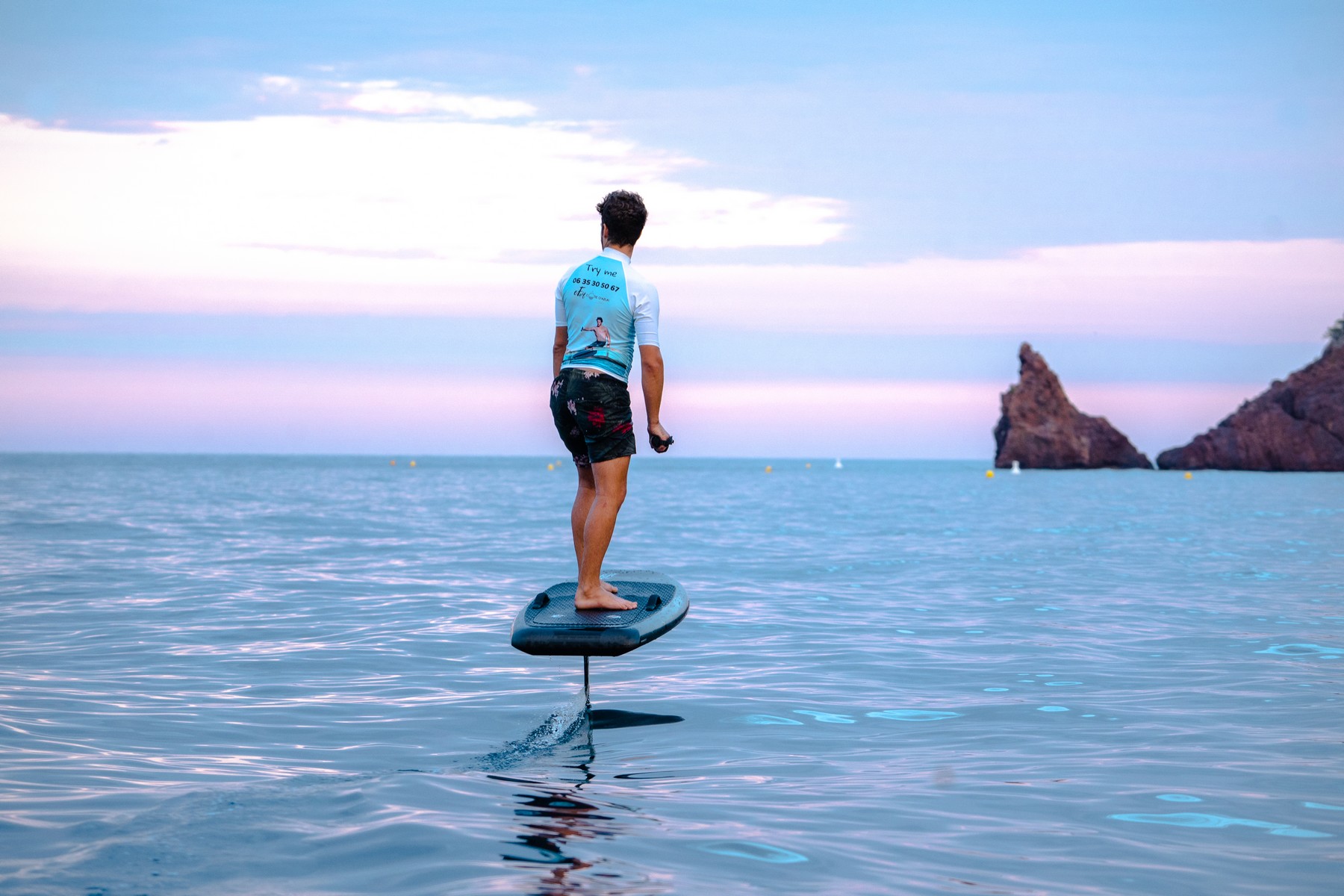 Rent an efoil in Ramatuelle!
On holiday in Ramatuelle, are you looking for an accessible, fun and unique activity? Discover the beaches of Ramatuelle in efoil!
Fly over the heavenly waters of Ramatuelle, surf on the beach of Tahiti, impress the clubers of the beach of Pampelonne, discover the turquoise waters of the beach of Escalet, discover the creek of the Douane and go around the cap taillat in Efoil!
The efoil Lift is respectful of the marine environment, makes no noise, while going up to 50km/h and being as maneuverable as a snowboard in a thick layer of fresh snow!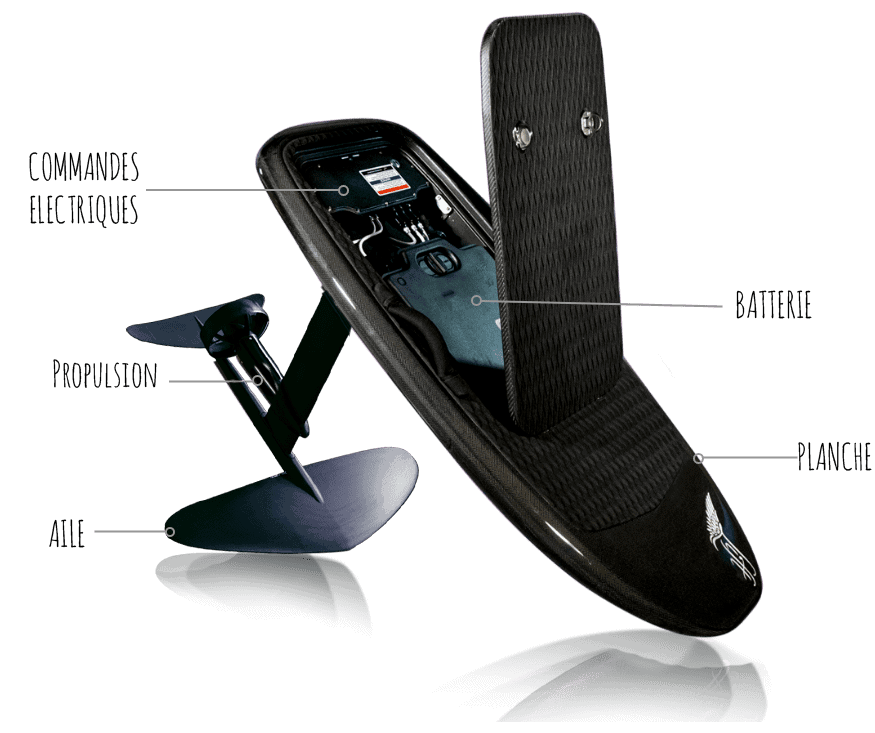 What is an efoil?
The efoil is the latest innovation in water sports, which has already revolutionized the world of Watertoys! This surfboard designed 100% in carbon by LIFT, the brand that invented this jewel of technology, is equipped with a lithium battery guaranteeing 120 minutes of autonomy! L mats, equipped with an electric propeller motor, allows you to fly up to 48 km/h above water, in complete safety thanks to the electronic box capable of cutting the motor in the event of a fall or immersion. the foil.
The electric foil is controlled by a wireless controller that the user holds in hand, very easy to use. The efoil is accessible to all, from 7 years old.
1st reseller of electric foil in France and only LIFT after-sales center, we have been affiliated with LIFT since 2018 and will allow young and old to discover efoil everywhere between Saint Tropez and Ramatuelle. Discover the beaches of Pampelonne with a unique feeling of flight, with eFoil Saint Tropez!
Do not hesitate to contact us to reserve your slot in advance!
Do you want to try the Electric Foil LIFT elsewhere on the French Riviera?
We are also in Cannes, Théoule-sur-mer and Monaco!